Andrés Moreno interviewed by renowned journalist Javier Solórzano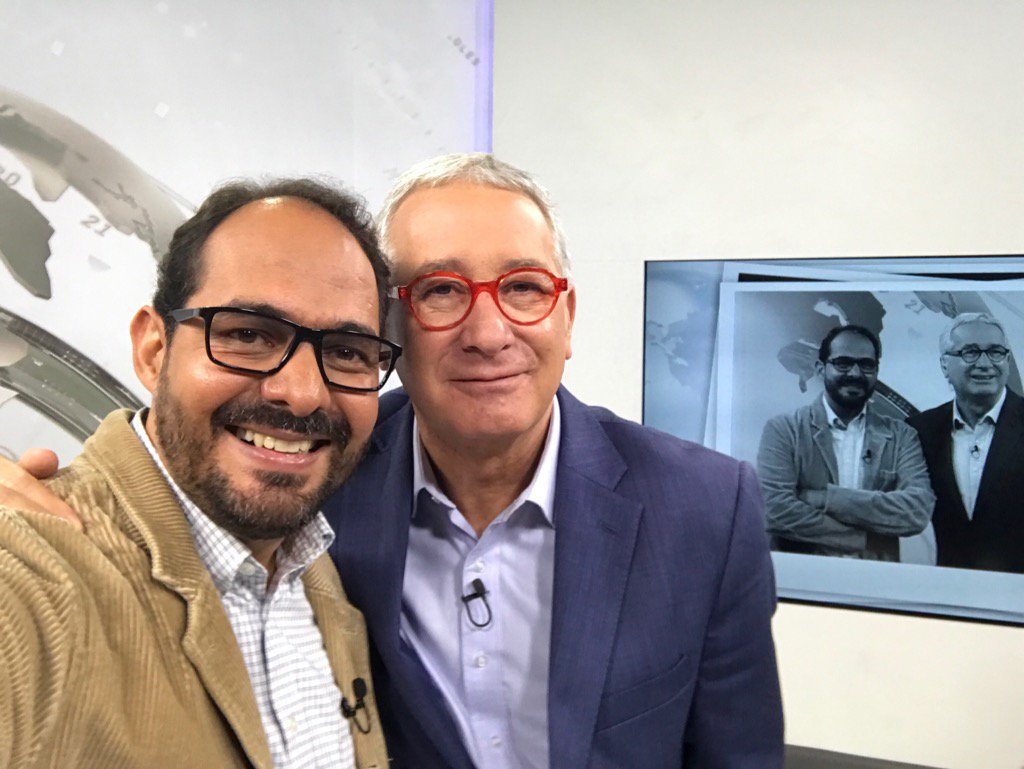 See Andrés share details about his life and career in this intimate interview with Javier Solórzano for Once Noticias. Click here. Warning! Unfortunately you need to know Spanish to hear about the times Andrés played volleyball in the golden beaches of Barcelona.



---
Andrés Moreno at the Rosenkranz Prize Symposium
---
Simposio 'Ciencia y Humanismo II' de la Academia Mexicana de Ciencias
Note: Andrés Moreno's talk starts at around 3:15:25.
---
Henry Stewart Talk in The Biomedical & Life Sciences Collection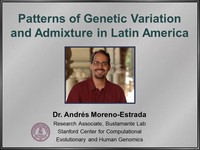 Patterns of genetic variation and admixture in Latin America
Dr. Andrés Moreno-Estrada
–
Stanford Center for Computational Evolutionary and Human Genomics, USA
---
Podcast Interview on Science Magazine
Andrés Moreno and Carlos Bustamante describe the collaborative effort to map the genetics of Mexico's population.
---
Radio Interview on La Ventana Americana [English]
Andrés Moreno and Karla Sandoval discuss the 'Latin American Genome' and other advances in genetics.
---
Radio Interview on Radio Bilingüe [Spanish]
Andrés Moreno and Carlos Bustamante talk about their findings in Mexico's indigenous and mestizo populations.